Luggage Tips And Advice
B for Bag luggage tips and advice aim is to cover everything else related to luggage and bags that does not fit directly under other categories on the site.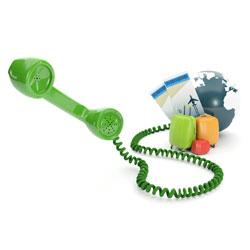 Some of the information is important to know, others are good to know and some will not be relevant for you but may be relevant for someone else.
To give you an idea of the luggage advice you can find in this section.
You can find advice on how to protect your bag from being tampered with or stolen. We go through how to read luggage reviews and explain the difference between experts' luggage reviews and users' reviews.
We explore what the luggage brand can tell you. We offer advice on how to let your bag stand out from the crowd and how best to look after your bag, including how to repair your luggage.
Just browse through our luggage advice category and find what grabs your attention or use the search button at the top to search for any particular subject.
Articles In This Section
---
Our luggage advice section will be growing as our B for Bags website matures, i.e. we will actively be following all the latest trends and technology in the luggage industry.
You can also influence this section by sending us your questions, tips or ideas about what you would like us to cover. Just use our Contact Form and we will come back to you as soon as we can.